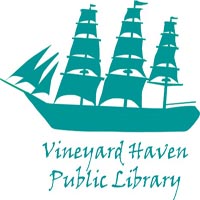 2017
Tue 08/15/2017
7:00 pm
Location
Vineyard Haven Public Library
Contact: Vineyard Haven Library
Address: 200 Main Street
Phone:
Email:
Website: http://www.vhlibrary.org
Admission fee: Free
Relevant Link:
Sponsors: Vineyard Haven Public Library
Benefit for:
Join us as we learn about the now famous Alexander Hamilton. Unlike the other founders who can seem more like myths than men, Hamilton strikes us as a human: flawed, fearless and reckless. He dared to champion the unpopular. Whereas the other founders were born with money and connections, Hamilton was an uneducated orphan who sailed to America with big plans and bigger dreams. Wayne Nichols will present his study of Alexander Hamilton's Youth in  Christiansted, St Croix and its influence on his later accomplishments.