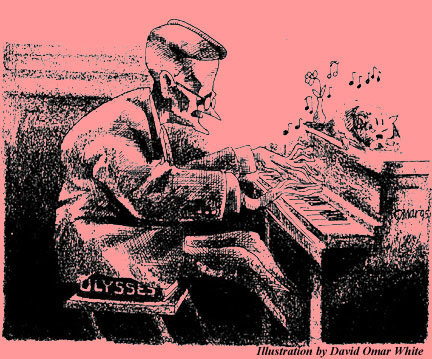 39th Annual Bloomsday
Date(s)
Fri 06/16/2017
8:00 pm
Location
Katharine Cornell Theater
Contact: John Crelan
Address: Spring Street
Phone: 508-696-0539
Email: [email protected]
Website: http://www.artsandsociety.org
Admission fee: $20
Relevant Link:
Sponsors: Arts and Society
Benefit for:
You are invited to attend Arts and Society's 39th annual Bloomsday –  presenting music, songs, drama, humor in the longest known celebration of the life and works of James Joyce on this planet! Performers include: Phil Dietterich, Gerry Yukevich, Molly Conole, and Pam Schnatterly. All Tickets: $20.  Sold at the door on the night of the show. Advanced tickets available at Bunch of Grapes, Vineyard Haven.