, Thu 08/30/2018 - Sun 09/02/2018, All Day
August ends and September opens with the MV Jazz and Blues Summerfest. Thursday and Friday at the Old Whaling Church, Edgartown; Saturday and Sunday at the Union Chapel in Oak...
See More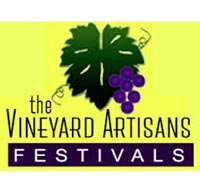 West Tisbury Grange Hall, Thu 08/30/2018, 10:00 am - 2:00 pm
A Vineyard Summer tradition and the only weekly juried art show where the public can meet over 70 artisans and buy directly from them. Many demonstrations, weaving, fine furniture,...
See More