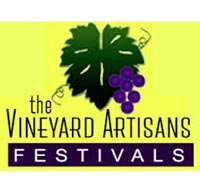 2016
Sat 05/28/2016 - Sun 05/29/2016
10:00 am - 4:00 pm
Location
Grange Hall
Contact: Vineyard Artisans
Address: 1067 State Road
Phone:
Email: [email protected]
Website: http://www.vineyardartisans.com
Admission fee: Free
Relevant Link:
Sponsors: Vineyard Artisans
Benefit for:
Opening show of the season. come and see all the new work our Island Artists have been working on all winter, great food, free parking and admission, catered food, many demonstrations, playground for kids.
Indoors and outdoors, rain or shine.
10:00 to 4:00 each day at the Historic Grange Hall in West Tisbury.
FREE parking, FREE admission, Local food available, and a playground for kids.