Martha's Vineyard Oyster Fest Rescheduled for Oct. 1-3, 2021
April 29, 2020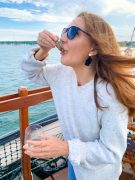 What's so special about oysters, anyway? Find out at the first annual Martha's Vineyard Oyster Fest, now rescheduled for Oct. 1-2, 2021, at the new Martha's Vineyard Museum. Tastings of native shellfish, wine pairings, live chef demos, talks with local climate experts, tunes and all-you-can-eat oysters add up to a shucking good time!
---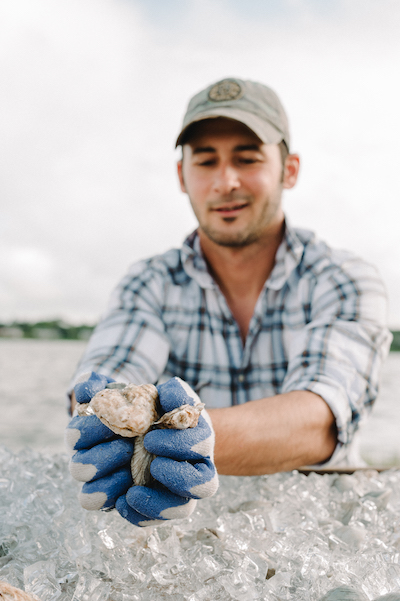 More than just oysters, the first annual Martha's Vineyard Oyster Fest is a weekend celebration of Island culture, the rich history and health-boosting benefits of superstar shellfish, and the fishermen, vendors, and purveyors who keep us blissed-out in bivalves all year long.
Held on the Martha's Vineyard Museum's sprawling indoor and outdoor campus, the MVOF is two event-packed days of elevated food experiences, educational offerings, tastings, demos, tunes and more. Sample a variety of native shellfish prepared by the Island's most innovative chefs, attend an expert panel, or simply enjoy the warm and vibrant Vineyard community, gathered in the new museum, against the breathtaking backdrop of Lagoon Pond in Vineyard Haven.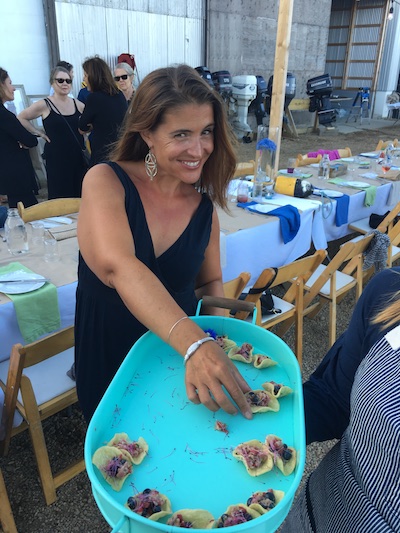 Guests are invited to experience this one-of-a-kind interactive festival; once inside, an all-inclusive pass means you'll be able to taste, learn and mingle to your heart's content! Choose from full-weekend access, day passes or a la carte offerings.
Culinary adventures include:
Fresh shellfish and oyster tastings from 25+ Martha's Vineyard and East Coast farms
Up-close, live demos with notable chefs featuring "native" seafood.
Local, artisanal meals crafted by onsite food trucks
Premier wine and craft beer tastings featuring local and regional vintners and brewmasters
Hands-on educational offerings highlighting the superpower of oysters
The first of its kind on Martha's Vineyard, MVOF is the brainchild of Nevette Previd, founder of Farm.Field.Sea, in partnership with MV Shellfish Group and MV Vintage Wine and Spirits.
A portion of MVOF proceeds will go to the MV Shell Recovery Partnership, an Island initiative that recycles shells from local restaurants to restore the Vineyard's natural oyster habitats.
For more information visit mvoysterfest.com. Purchase tickets, check out the line-up, get to know participating farmers, foodies and vendors, and plan your trip today. The Island is your Oyster! Now let's get crackin'.