Holiday Magic Arrives For Christmas In Edgartown
November 21, 2019
Happy Holidays and welcome to Christmas in Edgartown 2019! Whether you live on Martha's Vineyard or are just coming over for a holiday visit, this annual Edgartown Board of Trade event, taking place this year December 12-15, will make you fall in love with the magic and fun of the holidays all over again. As a wonderful bonus, the event raises over $50,000 every year for Island charities and non-profits.
Sip 'n Shop on Thursday Evening
Start the weekend off on Thursday evening, December 12, with "Sip 'n Shop" events at Rosewater Market, Backwater Trading,  The Black Dog General Store and many other open houses at banks and stores in the village of Edgartown. Many shops will stay open until 8 p.m. Don't miss the opening reception for Gifts of Art: An Island Art Show from 6 p.m. to 8 p.m. at The Carnegie, where you'll have a chance to see and buy small works from many well-known Island artists.
All Roads Lead to the Lighthouse Friday Night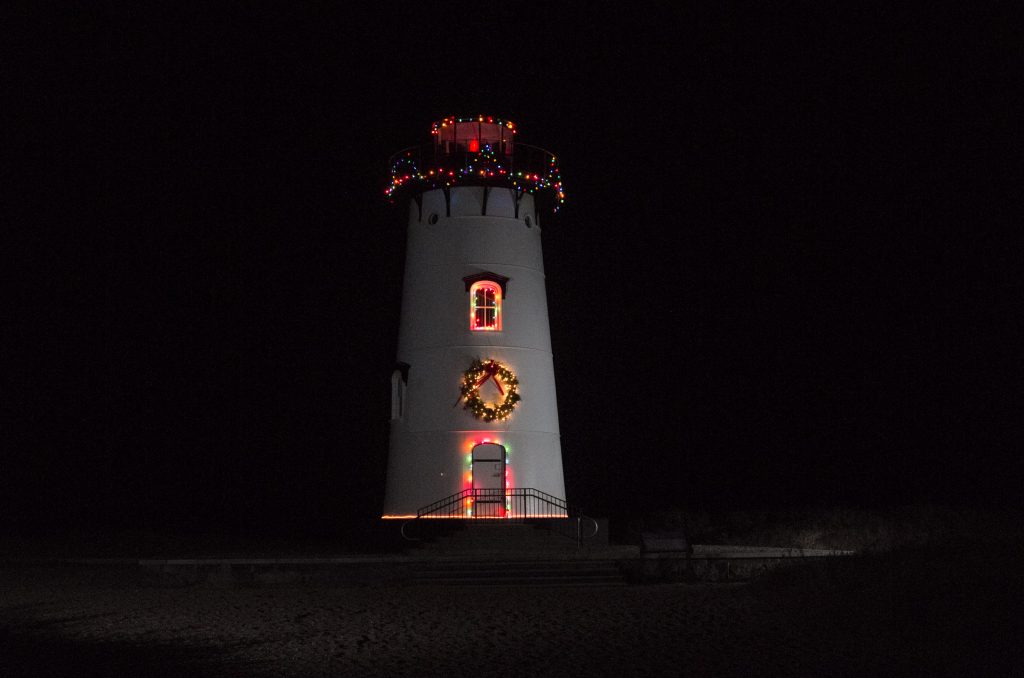 While the big event happening today is the annual lighting of the Edgartown Lighthouse at 6 p.m., there are plenty of fun things to do both before and after. You will definitely want to visit The Teddy Bear Suite, a fundraiser for the Boys and Girls Club, anytime between 10 a.m. and 8 p.m. Donaroma's enchanted evening, this year titled "Joy to the World,"   happens tonight between 5 p.m. and 7 p.m. and repeats tomorrow night.  And the Minnesingers perform at 8 p.m. at the Old Whaling Church right after The Vineyard Trust Holiday Cocktail Party at the Dr. Daniel Fisher house.
Decking the Halls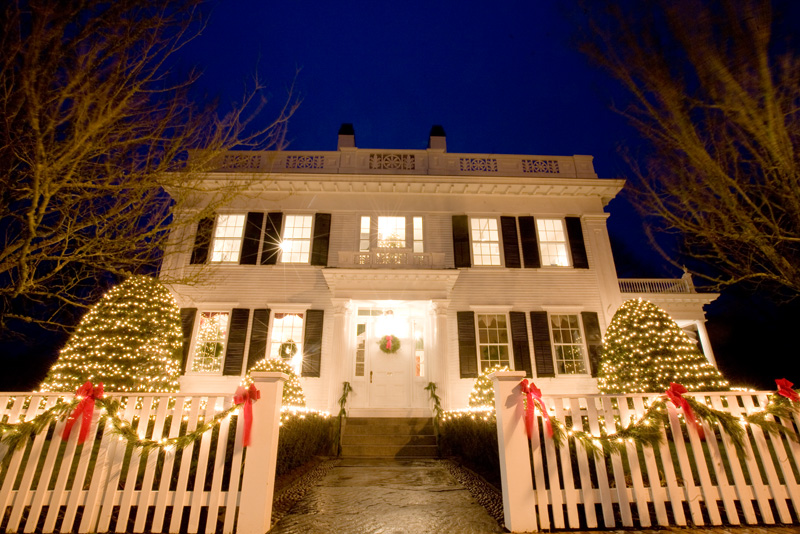 Start Saturday off with a holiday brunch at  Alchemy restaurant (10 a.m. to 1 p.m.). Kids can make handmade ornaments at the FARM Institute from 10 a.m. to 12 p.m., and you can make a holiday wreath at Donaroma's wreath-making workshop from 10 a.m. to 4 p.m. (Santa will be there for photos, too.) All day long (10 a.m. to 4 p.m.), the Christmas in Edgartown Arts and Crafts Festival will be happening at the Edgartown School.
Also, don't forget to stop into the Dr. Daniel Fisher House anytime between 10 a.m. and 3 p.m. for Handmade From the Heart, a craft and baked goods fair which supports Hospice of Martha's Vineyard. You'll be nearby anyway if you plan to get a spot on Main Street to watch the parade go by at 11 a.m. After the parade, head to the Winter Street parking lot for The 35th Annual Great Chowder Contest.
Run for the Bears on Sunday
Get an early start on Sunday if you want to participate in the fifth annual Teddy Bear Trot – Holiday 5k and Fun Run. The race begins at 9:30 a.m. at The Boys and Girls Club. After that, you can have Breakfast All Day at Rosewater. before embarking on a Chappaquiddick Christmas adventure — a trip over the dunes to the Lighthouse (2 p.m.). Perhaps a long winter's nap after that.
Happy Holidays! 
Click here for a complete schedule of Christmas in Edgartown events.