A Season of Giving and Celebration
November 21, 2018
As the Island embarks on its annual round of holiday activities and lights sparkle in parks, shop windows and the winter's recently bared branches, our thoughts turn to bringing life to the spirit of this season of giving and hospitality.
Whether you are familiar with the Island or are just dropping over to enjoy an Island holiday we think you'll find that the Vineyard is rich in tradition and exciting to experience during this special time of year. See what Island merchants have to offer to enhance the spirit, feasts and fun of the holiday season!
In town for Christmas in Edgartown? Be sure to check out Katama General Store's holiday pop-up, taking place December 7  from 5 to 9 pm and December 8, 9 am to 5 pm. Come  graze on nibbles and imbibe mocktails while you shop the collection of locally crafted items.
Make your holiday shopping count for more than just the gifts under the tree! Featherstone Center for the Arts presents the 16th Annual Holiday Gift Show. Browse and shop arts, crafts, jewelry, knitwear, clothing and gear, soaps, dog goods, ornaments, cards, calendars and stocking-stuffers at the Preview Party on ​Friday, November 16 from 6 to 8 pm and continuing daily noon to 4 pm until December 16. Fifty percent of proceeds benefit the art center.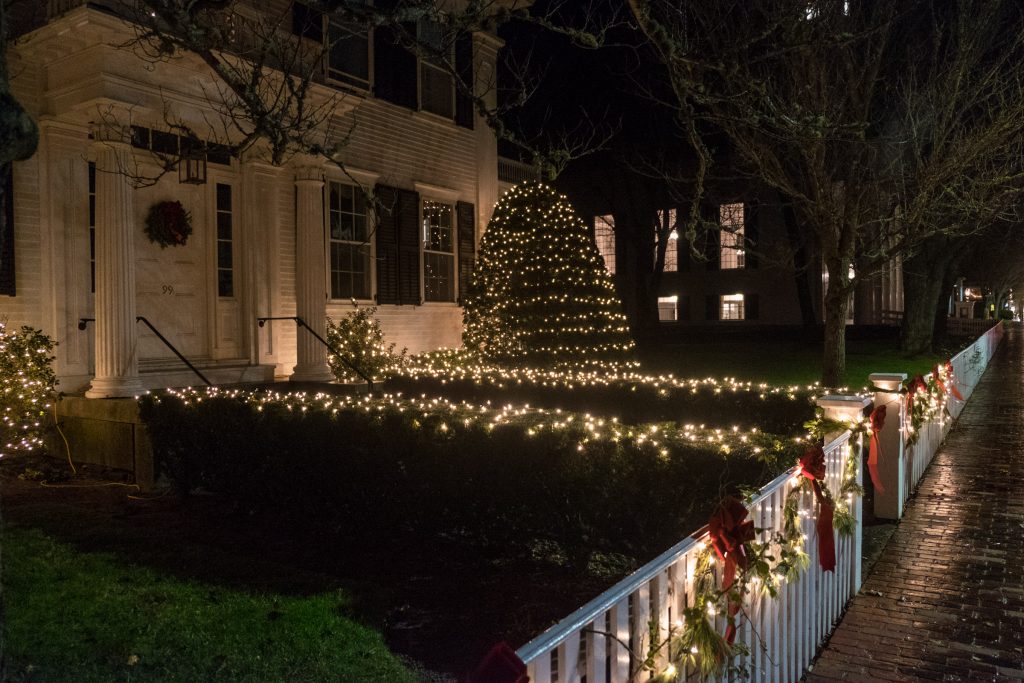 If you've got a thing for bling you can't do better than to head over to Claudia, Vineyard Haven or Edgartown, for something sparkly for the holiday! From high-end to high-style and all points between, you'll love Claudia's carefully curated collections of every embellishment from barrettes to wrist watches. Great for under the tree or that tiny package in the toe of a stocking.
And speaking of the fine art of stocking stuffing, don't overlook Good Ship Lollipop in Oak Bluffs for seasonal sweets that taste as good as they look, and Conroy Apothecary, in Oak Bluffs and West Tisbury for fun, festive gifts and products to keep the winter at bay, such as lotions, potions and soothing scents.
While in Oak Bluffs don't forget to pay a visit to Laughing Bear, a clothing store with unique and beautiful women's wear and accessories. What's more fun than giving a gift of pure luxury? (And, note to self, it's not to soon to shop for New Year's Eve.)
Speaking of which… surprise someone on your list with a gift certificate to Maggie's Salon, Bodysense or the YMCA Despite the adage about it being better to give than receive you won't want to forgo this opportunity to book an appointment for yourself to ring in the New Year with a great new look, treat yourself to a much deserved post holiday massage or get serious about better health in the coming year.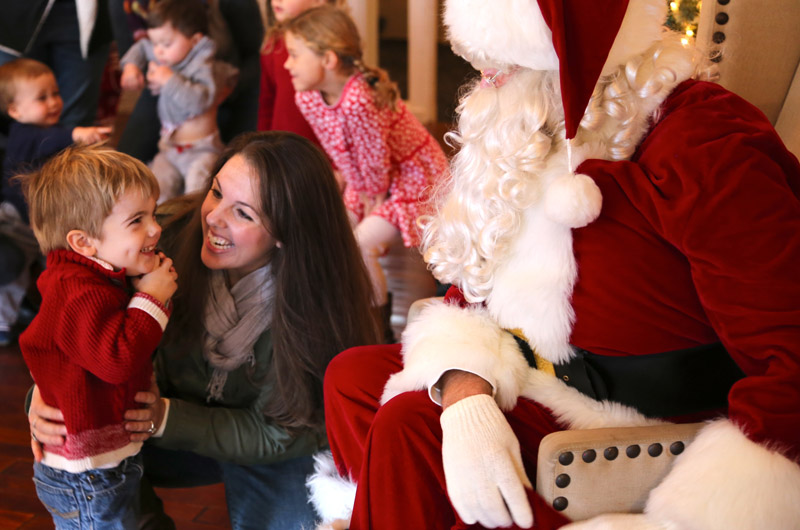 If you're shopping in Vineyard Haven, the Green Room, Island Music, Rainy Day, and the Tisbury Toy Box stand ready to play elf to your Santa. At the Green Room, check out the warm and stylish clothing for an Island (or any) winter from brands including Patagonia, North Face and Barbouroff. Move on to Island Music for a full array of gifts for the music lover or learner. At Rainy Day you'll have a hard time choosing between the delightful holiday items, fanciful kid's clothing and toys, home goods, and fashion gear. A wonderland of toys for all ages awaits at the Tisbury Toy Box where you'll find a world of puzzles, plush toys, creative play, games and just plain fun items that could fill Santa's entire workshop.
As one year ends and a new one is about to begin, it's a perfect time to line up improvements for your home. Check in with Rick Convery Painting and give your home a bright new look for 2019. Need more that a paint job? Give Chatham Refinishing Company a call well ahead of the new season.
In the meanwhile, you'll want to transform your home for the holidays. Handworks / Christmas Cottage has items of every genre to provide just the right festive touch to any holiday theme. For all the essentials, visit Shirley's Hardware. The shelves are filled with everything you need,  from holiday lights to ribbons and bows, from batteries and extension cords to turkey basters and oven thermometers.
For greenery, flowering plants, beautiful holiday decorations and all manner of useful tools and temptations for the gardener or the flower lover, stop in at Donaroma's in Edgartown or Vineyard Gardens in West Tisbury. Needless to say gift certificates are a great idea too, bringing with them the promise of a warmer season and new growth in the garden.
Another reminder that this winter too shall pass is to shop the Steamship Authority's online Holiday Gift Store where you can find gifts that will transport those who find them beneath the tree or in a stocking to a happier place.
Poinsettias and fir swags in place, you'll want to grace your table with festive foods to warm and welcome your family and your guests. And what could be more appealing than foods sourced on the Island. Visit the Net Result for more than just fresh seafood; also crowding the display cases are ready-to-eat chowder, pates and seafood salads, smoked delicacies and more. Be sure to leave room for the Grey Barn and Farm's amazing cheeses and grass-fed meats, and of course beers, wines, and holiday spirits from Tony's Market. Be sure to have a Chappy Wrap or two on hand either as gifts or to make guests comfy following the holiday feast.
Wishing you all a warm and wonderful holiday!
To find even more exciting information on the Island's holiday festivities, shopping locally and exclusive discount coupons from our advertisers, be sure to browse The Vine's Holiday Gift Guide issue  and the Vineyard Gazette's Holiday Catalog, both available at all Vineyard Gazette vendor outlets.