On Dasher, on Dancer! It's Time for Christmas In Edgartown!
October 28, 2018
Happy Holidays and welcome to Christmas in Edgartown 2018! Whether you live on Martha's Vineyard or are just coming over for a holiday visit, this annual Edgartown Board of Trade event, taking place this year December 6-9, will make you fall in love with the magic and fun of the holidays all over again.
Visions of Sugarplums
Start the weekend off on Thursday, December 6, with a neighborly gathering —Holiday Cheer at The Black Dog General Store on Main Street in Edgartown. Kids can get busy with Christmas Crafts at The Carnegie before heading over to the opening event for The Teddy Bear Suite at 17 Winter Street, where a bevy of bears will be awaiting some holiday hugs from the little ones throughout the weekend.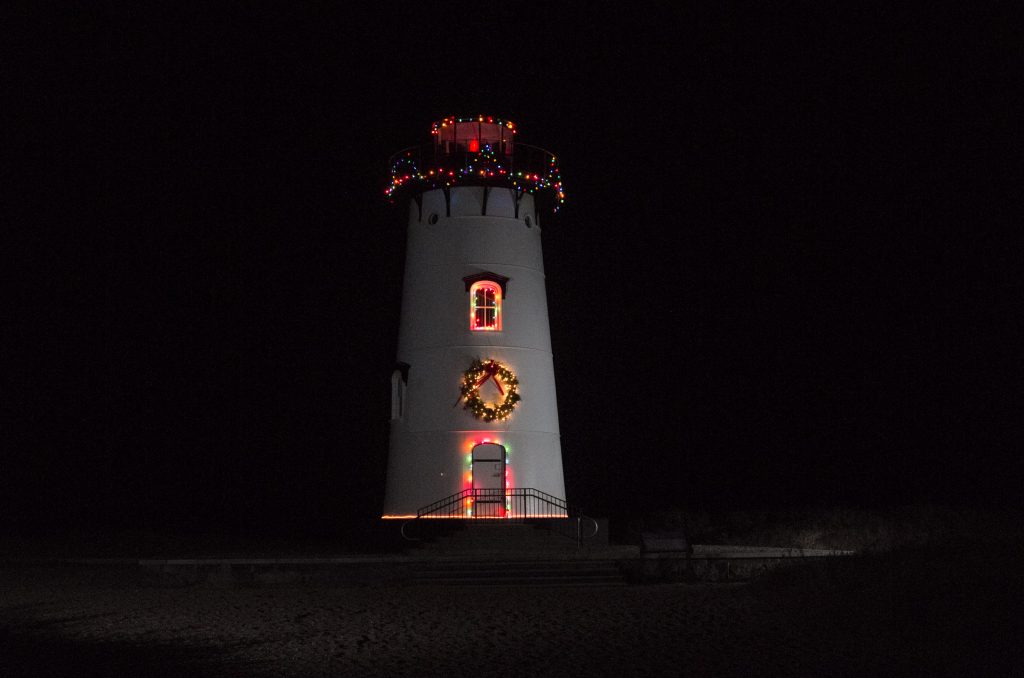 On Friday, December 7, be dazzled at the first of two nights of Donaroma's walk-through event, the Twelve Days of Christmas and the traditional Lighting of the Lighthouse. Head back into town where the magic continues at Vineyard Trust's Annual Cocktail Party, a pre-concert gathering at the beautiful Dr. Daniel Fisher House and, later that same evening, the annual Minnesinger Concert at the Old Whaling Church. Tucked in around the edges of all this fun are opportunities to visit with Santa, to enjoy great shopping and discounts at Late Night Lights on Main Street,  and to warm up inside and out at the Chili Bar at the Edgartown Council on Aging or a Wine & Cheese reception at Rockland Trust.
Decking the Halls
Saturday, December 8 arrives amidst another flurry of exciting seasonal activities. Craft shows and workshops that include Annual Arts & Crafts Festival at Edgartown School and Plum Hill Elves Faire at the Federated Church Parish House; the Island's own Red Stocking Fund Chowder Contest,  Author Signings at Edgartown Books, and seasonal treats, sweets and shopping make for a merry day highlighted by the raucous noon arrival of Santa during the weekend's signature  Christmas in Edgartown Parade. Or stop by The Covington on Main Street where Felix Neck will be hosting a 'wild' experience featuring live animals and information on how creatures survive winter in the forest. As evening draws on, the whole family can enjoy seasonal music at a family-friendly matinee Minnesinger Concert at the Old Whaling Church.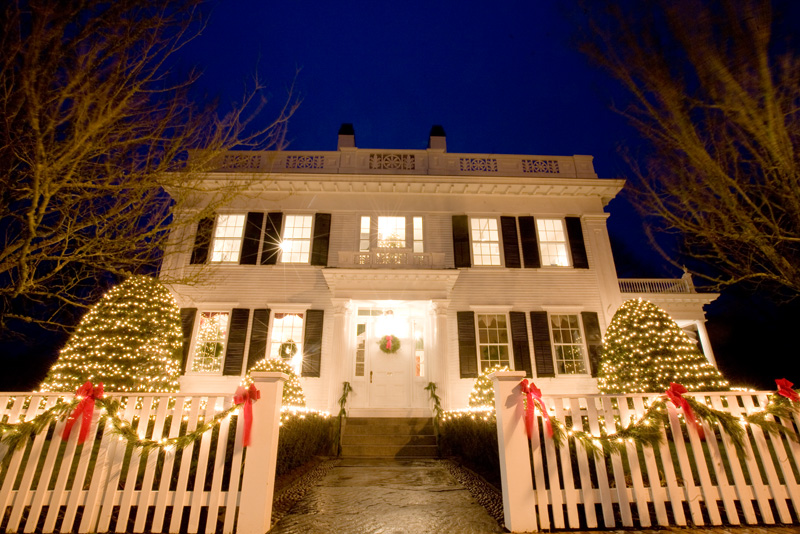 'Tis the Season to be Jolly
Get an early start on Sunday, December 9 to participate in Teddy Bear Trot – Holiday 5k Run & Walk before heading over to Edgartown Meat & Fish where a book signing for Jean Stone's latest novel,  A Vineyard Christmas, will be underway. Coffee, sweet treats and samples will be available too. The weekend wraps with an Elf on the Shelf Treasure Hunt and a Reading of 'Twas the Night Before Christmas at The Carnegie before we all head home for the holidays followed by a long winter's nap!
To learn more about Christmas in Edgartown and view the schedule of weekend activities in its entirety, <click here>