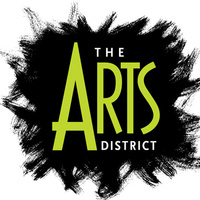 Arts District Stroll
Date(s)
Sat 09/01/2018
4:00 pm - 7:00 pm
Location
Oak Bluffs Arts District
Contact: Oak Bluffs Arts District
Address: Dukes County Avenue
Phone: 508-693-4429
Email:
Website:
Admission fee: Free
Relevant Link:
Sponsors: Oak Bluffs Arts District
Benefit for:
The Alison Shaw Gallery, ART Gallery, gallery josephine, Periwinkle Studio, Lucinda Sheldon Enamels, and various sidewalk artisans will be participating in this years Arts District stroll throughout the Oak Bluffs Arts District on Dukes County Avenue, Oak Bluffs from 4 to 7 pm. In addition to gallery exhibits of art and photography there will be food, drink, live music, apparel, ceramics, jewelry, and more. This will be the last Arts District Stroll of the 2018 season. for additional information contact 508-693-4429.