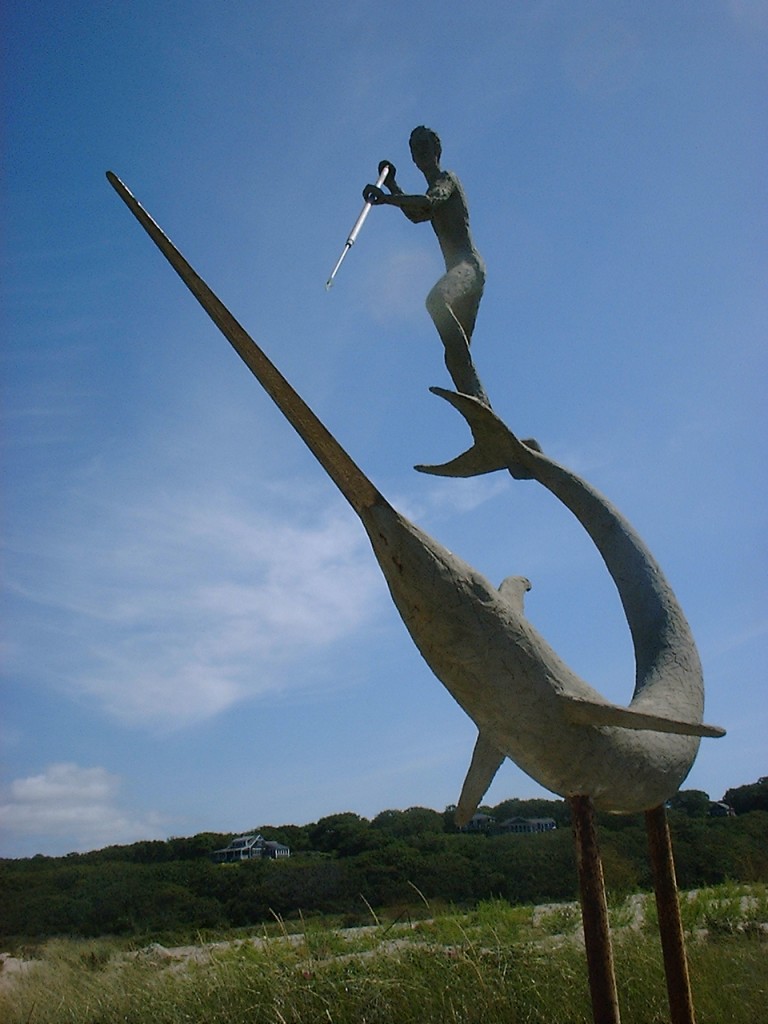 Martha's Vineyard: Art All Around You
Come discover the art in MARTha's Vineyard.  Explore with an eye to discovering the Island's innate treasures, its cultural heritage, the galleries and gathering places of its active arts community.  From in-town galleries to the ancient hand-laid stone walls that crisscross Chilmark's fields, you'll  find a world of artistic treasures both indoors and out.
Edgartown – Art that Spans the Centuries
In Edgartown stop by the The Eisenhauer Gallery  representing  the works of artists with Island roots or from around the world. Just steps away, the Christina Gallery includes exhibits of antique charts and maps among its oils and watercolors both contemporary and antique.
Edgartown itself is a notable example of 19th century architecture of which the Whaling Church and Dr. Daniel Fisher House are prime examples.  But even the side streets delight strollers with the beautiful old Captains' homes that recall the town's importance as a whaling port some 200 years ago.
MV Museum:
Where Art & Life Intersect
Be sure to make time for a stop at the Martha's Vineyard Museum where the oral history center make Island history come alive. You'll also want to check their schedule of special events after browsing their permanent collection of artifacts, art and antiques.  For a bit of living history head over to South Water Street directly across from the Victorian Inn where the Pagoda tree still flourishes. The now massive tree was brought to Edgartown as a seedling aboard a whaling ship plying China's Seas.
"Explore with an eye to discovering the Island's innate treasures borne of its cultural heritage…"

Oak Bluffs – Art in the Making
Heading to Oak Bluffs, the change of architecture is astonishing.  The formal lines of Edgartown's Greek Revival style are replaced by the whimsy of Carpenter Gothic and the gingerbread ornamentation of the Campgrounds cottages.  Most–though not all– of Oak Bluffs' galleries are concentrated in the Arts District, which can be found by strolling through the Campground to Dukes County Avenue.  Here you'll find the photography of Allison Shaw, Dragonfly Gallery and more.  Leave Oak Bluffs by Barnes Road, stopping in at the Featherstone Center for the Arts.  Enjoy their lovely campus, view current exhibits, and, if possible, take part in one of their amazing classes and workshops.
Art Indoors and Out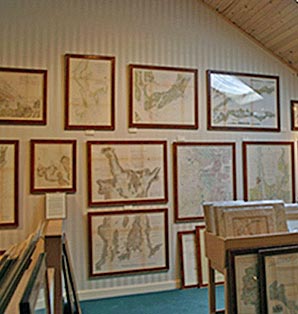 As you drive up-Island you'll pass through Vineyard Haven where galleries and design studios line the Main Street.  Continue on toward West Tisbury to the Martha's Vineyard Glassworks to view their remarkable collection of hand-blown art glass. Passing through West Tisbury town center, pause for a stroll at the Field Gallery where Island artist Thaw Malin's always exuberant dancing sculptures frolic on the spacious lawn.  Don't neglect a stop at the Red Barn to enjoy their unique mix of art, antiques and artistically wrought crafts by contemporary artists.   For a look at some more utilitarian sculpture, a drive up Middle Road towards Menemsha reveals miles of lichen-covered stone walls laid by early settlers.
Art is Alive and Well on Martha's Vineyard
If you are interested in live music, film, theater,  gallery openings, book and poetry readings and other  events be sure to check in with MVOL.com's Calendar of Events.   From special events at the Performing Arts Center to Island musicians exercising their creative chops at Island night spots you'll find a world of art to explore and enjoy.